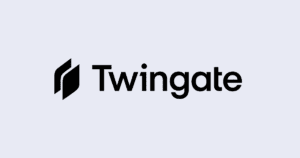 SBU understands the importance of secure remote access to our digital resources, especially when dealing with sensitive client data and critical infrastructure like Amazon Web Services (AWS), Microsoft Azure, Google Cloud Platform, Vercel, and Linode. To ensure this, we employ Twingate, a cutting-edge zero-trust network access (ZTNA) platform that redefines secure remote access, providing our teams with the ability to securely access the resources they need, no matter where they are.
Here's how we utilize Twingate's Zero Trust Platform in our environment:
Secure Access: Twingate allows our team members to access the resources they need securely, be it sensitive data or AWS resources, without exposing our internal network. The zero-trust model ensures that every request is treated as if it originates from an untrusted network, with each request authenticated and authorized before access is granted.

Zero Trust Architecture: Following the principle of "never trust, always verify," Twingate ensures that access is strictly on a need-to-know basis and that every user and device is verified before granting access. This minimizes the potential attack surface and prevents lateral movement of threats within our network.

Simplified Remote Access: Twingate replaces traditional VPN technology with a more secure and user-friendly solution. It allows our teams to connect to the resources they need seamlessly, improving productivity while ensuring top-notch security.

Enhanced Privacy: With Twingate, our network traffic is encrypted end-to-end, ensuring the privacy of our communications. Additionally, unlike traditional VPNs, Twingate does not expose users' private traffic to the company network, respecting our team members' privacy.

Scalability: As we grow and our needs evolve, Twingate's cloud-native architecture allows us to scale our network security seamlessly, without the need for complex hardware installations or network reconfigurations.

Integration with Cloud Services: Twingate integrates seamlessly with our preferred cloud platforms, providing secure access to our cloud resources. It significantly simplifies the management of access controls for all cloud platforms, ensuring that only authorized users can access specific services.

Device Security: Twingate ensures that all devices connecting to our resources are secure. It provides visibility into each device's security posture, allowing us to enforce device-level policies and prevent compromised devices from accessing our network.
Twingate's Zero Trust Platform provides Sandbox Union with a secure, scalable, and user-friendly solution for remote access. It plays a crucial role in our commitment to providing the highest level of security while maintaining operational efficiency and respecting user privacy. It's an integral part of our security infrastructure, ensuring our clients' data is always protected, and our operations are always secure.